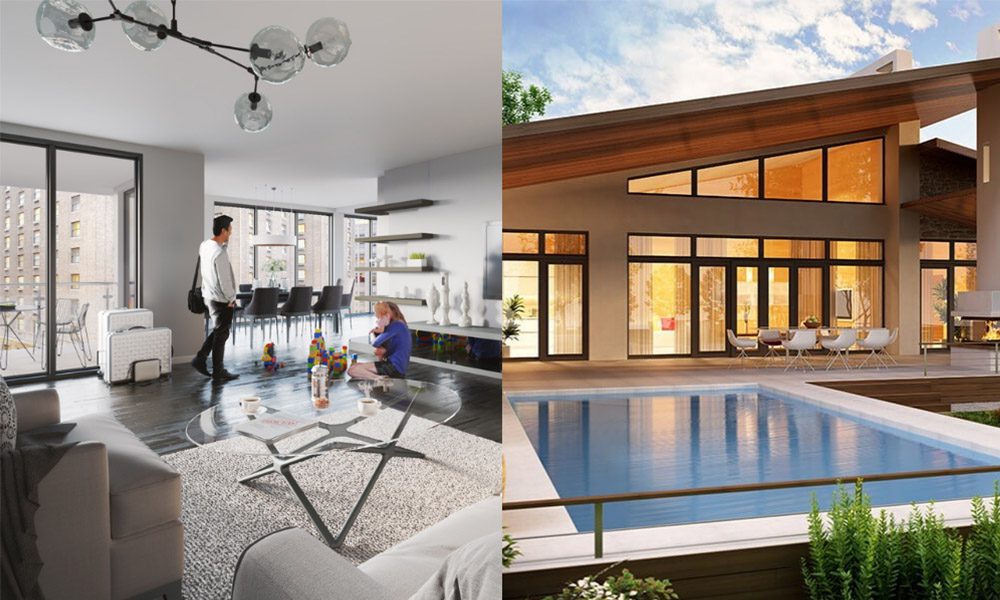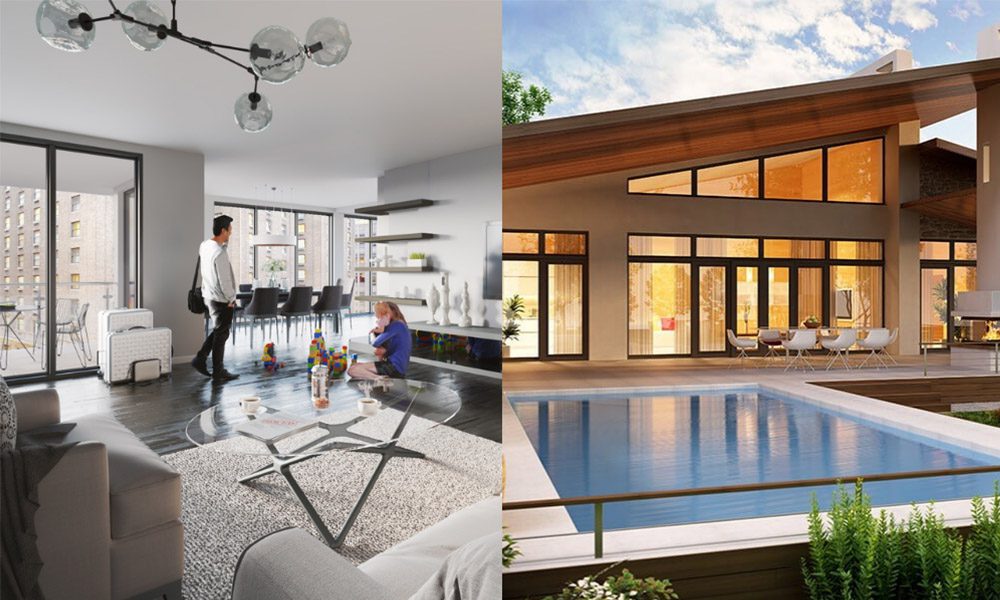 It's a common question with a not so easily defined answer:
"I live in an association but I pay for my own property insurance; what happens when I have a claim and what exactly am I paying for?"
For starters, let's define the difference between homeowners' insurance and condominium owners insurance.
As a homeowner, you own the property surrounding your home, the entire structure and everything inside of it.
As a condominium unit owner, you only own everything inside the walls of your condo (from the "studs -in").
Now, let's talk about how a home/condo owner's policy works in conjunction with an association's master policy.
As a homeowner, you are responsible for insuring your own property – the interior, exterior, surrounding property, and even the utility lines and pipes underneath your home are your responsibility.
Learn about all the various perils you may need coverage for: Home Insurance – Navigate Risk Advisors
The Association's master policy covers common grounds and property, but they usually obtain the right to assess a fee to property owners to repair damages.The association's policy does not protect you personally for either property damage or personal liability that occurs on "common grounds."
There are coverages, however, within your policy that may cover you for damage to association property (consult your agent and policy declarations), such as a clubhouse or pool if the association needs to assess fees for repairs due to a claim that is uncovered by the association's master policy.
As a condominium unit owner, the rules are a little more difficult to understand. Although you are primarily responsible for covering the space only within the walls of your unit, be aware that the master condominium policy may not (and probably will not) cover you for damages to your own or other units arising from things such as a leaking pipes or fire that started within your walls.
Although the association is responsible for insuring the units themselves, they typically are not obligated to cover any damage inside, even if the damage didn't originate from your condo.
A common pitfall for condo unit owners is the misunderstanding that damage to their home resulting from weather, plumbing or a neighboring owner's mishap will be covered by the association's policy. It is NOT. The same goes for damage to one of your neighbors should your plumbing leak into their unit.
In most cases, these disputes are settled between the unit owners' insurance carriers, not the association. In fact, many times the association may force the unit owner(s) to file a claim through their insurance policy(s) to fix the damages.
The most common claims, disputes and lawsuits for condo owners are: leaking pipes or backed-up drains, electrical issues and fires.
To learn more, check out our website: Condo Insurance – Navigate Risk Advisors
Personal Liability: Keep in mind that personal liability is never covered by an association master policy, whether home or condominium.
There are many types of liability claims, but these are most common:
Dog Bites
Slip and Fall
Intoxicated Guests
Child Accidents
Workers Injured at Your Home
You're paying for insurance; you should know that it will protect you when you need it! Take time to consult a professional for a review.
Know HOW your responsibilities compare to the responsibilities of your association.
It's important to remember you're a policyholder as a member of an association, whether homeowners or condominium.
Obtain a copy of the association contract AND the association's insurance policy to be certain you
At Navigate Risk Advisors, we are specialists in this field. If you have any questions or would like an opinion on how to further protect yourself if you're living in an association, please contact us for our advice and expertise.
Nick Economus
Licensed Agent
nick@navigatera.com
216-224-2206